For 23cm Amateur TeleVision (ATV) I am using a Comtech 23cm transmitter powered by a 13.8V power supply.
This article tells why and how I replaced the voltage regulator.
As standard my transmitter had a L7812CV voltage regulator fitted. The datasheet for this regulator says it requires a minimum input voltage of 19V and maximum of 35V to provide a fixed output voltage of 12V. See the L7812CV datasheet here.
Because I am using a 13.8V power supply this provides substantially less voltage that the minimum input.
I have therefore replaced the voltage regulator with a Texas Instruments LM2940CT-12/NOPB, LDO Regulator (Low Drop Out).  RS Components stock number 533-5626.
This linear voltage regulator is able to operate with a small input-output differential which makes it suitable for the Comtech modification. Other benefits of this latest generation LDO regulator is it offers quiescent current levels and reduced output noise.
DESOLDERING THE L7812CV
Firstly I removed the bolt securing the regulator. I then de-soldered the L7812CV voltage regulator using soldering iron and copper braid. With only three legs it is quickly removed.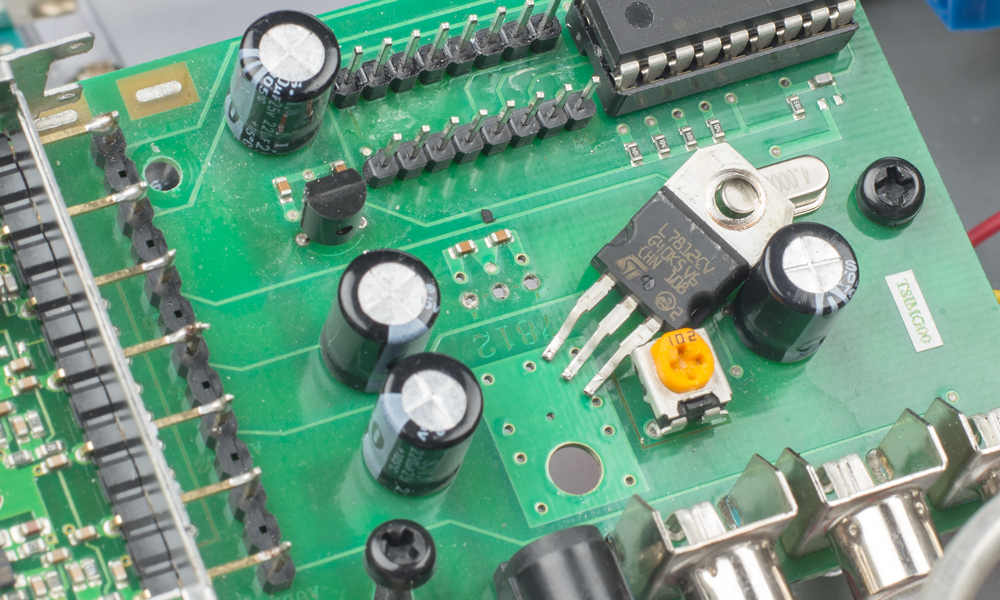 SOLDERING THE NEW LM2940CT-12/NOPB LDO
After cleaning the board with PCB and flux cleaner I soldered the new LM2940CT-12/NOPB LDO voltage regulator to the PCB. I then secured it using the nut and bolt.
And that's this modification complete.
---
Why not take a look at my YouTube channel here or Twitter posts here.
You can also register for my website here.
Thanks
73 de M0NWK