Between 29th June and 1st July 2018 the ISS (International Space Station) transmitted a series of images ….
I received the image on Sunday 1st July at 11:20 AM using a Baofeng UV-6R, stock antenna and CQ SSTV app on my iPhone 8. Locator code was IO39OB.
Transmissions were on 145.800 MHz FM and PD120 mode.
It amazes me every time that I am receiving SSTV images from space. The ISS was travelling at 17,136 mph and altitude of 205 miles.
The transmissions took place during in expedition 56. A summary of the mission and details of crew members can be found here
ARISS ON TWITTER
Follow ARISS on Twitter here.
ARISS SSTV IMAGES – JUNE 2018
Details of the June ARISS SSTV activity can be found here.
ARISS SSTV IMAGE GALLERY
See my image and those of others in the ARISS SSTV image gallery here.
ARISS SSTV AWARD
Today I received my ARISS SSTV Award via email. Thank you to all the volunteers who process thee awards.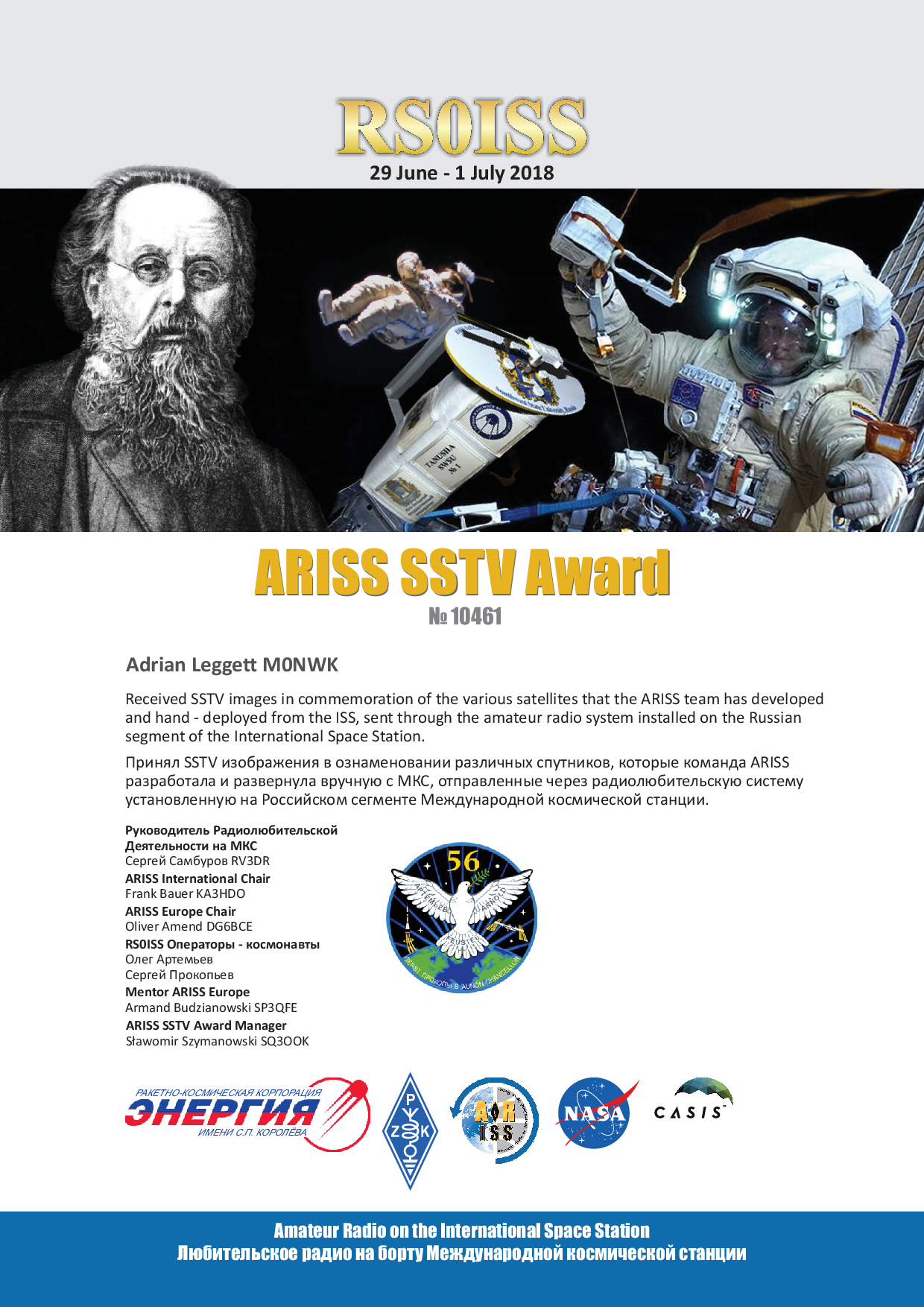 I'm now looking forward to the next SSTV transmissions.
---
Why not take a look at my YouTube channel here or Twitter posts here.
You can also register for my website here.
Thanks
73 de M0NWK